---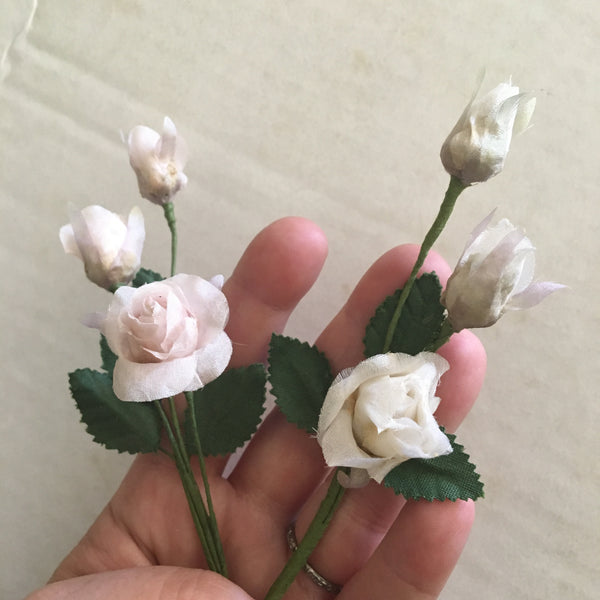 Beautiful highly detailed antique grey/silver tinged silk roses in small clusters of one rose and two buds. I was fortunate enough to have the ability to purchase antique dead stock from a small milliner that closed north of Paris. The silver is tot he right in the photo.
These are hand made silk petals over a waxed cotton base.
Buds measure 1/2" wide x 3/4" tall, rose 3/4" wide x 1" tall. Over all height with stem is 6.5".

Note at some point in the past there was a small amount of damage done to some of the bases of the flowers. Not noticeable unless you look closely. There is no active creatures as I froze them for 2 weeks and have owned them for 4 years.