---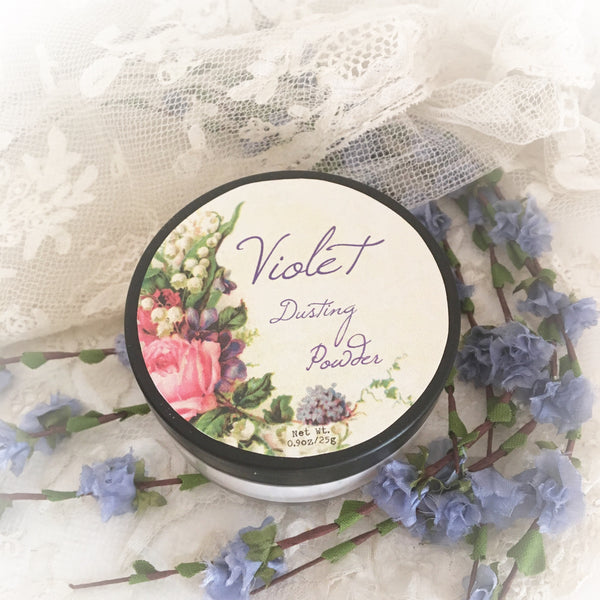 This lightly scented talc based dusting powder is specially formulated to provide dryness without the damage incurred using cream stick based deodorants. This powder goes beyond simple underarm deodorant, and helps to provide added protection wherever it is used. 
Available in very limited quantities is my Violet and Rose Dusting Powder. This is an alternative to cream containing stick deodorants, which can cause significant fabric discoloration and build up over time.
Pre-order ONLY with the option for free pickup at Costume College or posted delivery August 21st.
Options:
25g large container with sifter & puff $20
Sample set of two 2.5g sifter containers $10
This is a talc based powder with the additional of USP grade aluminum hydroxide powder for added freshness. It is hand blended and packaged by myself in Oregon.
*yes I am aware of the concerns surround both talc and aluminum containing products, as a certified pharmacist with years of compounding experience the choice of these ingredients was intentional*
Ingredients: Talc, aluminum hydroxide USP, Fragrance, Magnesium Carbonate